Published papers:
Lorentz, K.O. (2020) External auditory exostoses and early Neolithic aquatic resource procurement in Cyprus: results from Cypro-PPNB Kissonerga-Mylouthkia in regional context, International Journal of Paleopathology, 30, pp. 98-104.
https://www.sciencedirect.com/science/article/pii/S1879981720300310?dgcid=author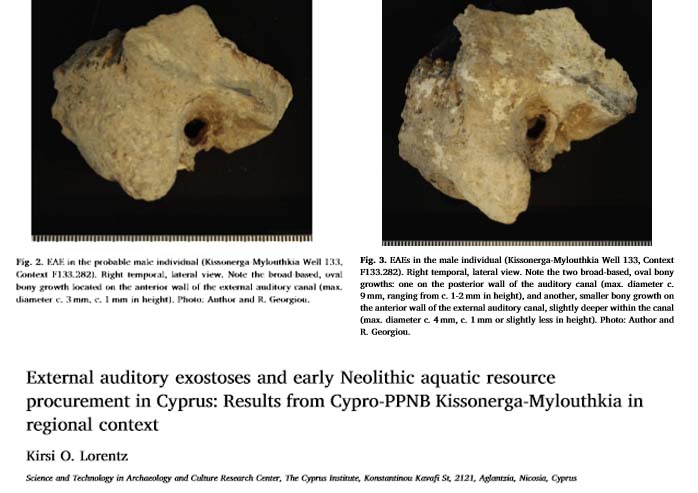 Lorentz, K.O., Casa B. (2020) First Metacarpal Fractures from Chalcolithic Cyprus: a fall or a fist?, International Journal of Osteoarchaeology, 30(5), pp. 712-735.
https://onlinelibrary.wiley.com/doi/abs/10.1002/oa.2932
Lorentz, K. O., Branca, N. M. and Lemmers, S. A. M. (2021) Majewski / Microcephalic Osteodysplastic Primordial Dwarfism Type II ( MOPDII ) with generalised microdontia in the 4th millennium BCE Eastern Mediterranean, International Journal of Paleopathology, 33 (April), pp. 158–169. DOI:10.1016/j.ijpp.2021.04.001.