---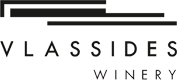 Driven by his love and passion for wine, Sophocles Vlassides realized his lifelong dream by establishing Vlassides Winery in 1998. Sophocles' interest in wines led him to study Oenology at the University of California Davis (UC Davis), a world-renowned institution for research and teaching in the fields of Viticulture and Oenology. Sophocles also holds a Chemical Engineering degree from Imperial College London. Vlassides Winery currently produces over 120 000 bottles annually mostly from the grape varieties Shiraz, Cabernet Sauvignon, Merlot, Sauvignon Blanc and Xynisteri. Over the past few years, we have been experimenting with some indigenous Cypriot varieties like Maratheftiko, Yiannoudi (red), Promara and Morokanella (white) and thus new wines may soon be announced. The quality of Vlassides Winery has always been based on a commitment to select the finest fruits. Our vineyards are located in the picturesque region of Kilani village, just south of Troodos. The altitude of the vineyards ranges from 700m to 1100m above sea level, and the soil is mainly calcareous. In addition to our estate vineyards, we source grapes from selected number of independent vineyards within the region which we closely supervise to ensure the grapes meet our quality standards. In 2012 we moved to our new winery, which is situated between Kilani village and Vouni village, in a 50 acres vineyard, called Koloni. Our commitment to quality has been recognized in a range of wine competitions. The most notable are the Grand Gold Medal of the Thessaloniki Wine Competition 2004 for Cabernet Sauvignon 2000; the Gold Medal for Shiraz 2003 (12 months oaked) at the Brussels Wine Competition 2006; and the Grand Gold Medal for Shiraz 2006 at the Third Cyprus Wine Competition in 2008.
---
Key Personnel
---
Mr Sophocles Vlassides
A native of Limassol, Sophocles Vlassides was born in 1971. He graduated with first class honors in Chemical Engineering from Imperial College, London in 1995. Upon his return to Cyprus he worked for one of the largest wineries of Cyprus, for a year. Determined to establish his own winery, he attended the renowned University of California, Davis as a Fulbright Scholar, where he published several papers on the use of artificial intelligence in winemaking and received a Masters in Oenology in 1998. In the summer of 1998, as soon as he returned to his homeland of Cyprus, he established Vlassides Winery in the village of Koilani, located in the southern region of the Troodos mountains and a region well known for its vineyards. In 1999, his dream became a reality with the introduction of his first wine "Vlassides Shiraz 98'" to the market.
---
Mr Panagiotis Magalios
Mr Panagiotis Magalios has worked at the Vlassides Winery since January 2016 as Assistant Winemaker, and holds a Master of Science degree in Wine and Beer Science, Option Wine, from the Technological Educational Institution of Athens, Faculty of Food Technology and Nutrition, Department of Oenology and Beverage Technology. His MSc dissertation, which received a high grade, was on 'Correspondence Analysis in Sensory Evaluation'. He has participated in seminars on viticulture and oenology. He also holds a Master's Degree in Sustainable Development.
---