---

The Cyprus Institute (CyI) is a non-profit research and educational institution with a strong scientific and technological orientation, emphasizing international collaborations and cross-disciplinary research and post graduate education. CyI, through its established research centers, addresses challenging issues that are important at both the regional and international levels. Many of its research activities are being carried out in partnership with leading institutions in the respective thematic areas
---
Key Personnel
---
Dr Kirsi Lorentz - Principal Investigator (PI) & Project Coordinator (CO)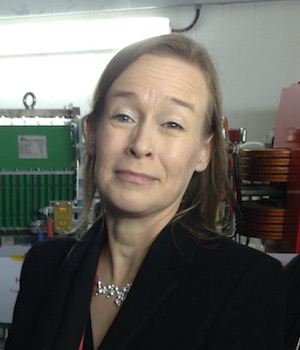 The research activity of Dr Lorentz focuses on bioarchaeology. In recent years she has become interested in osteobiographical research in Cyprus and the surrounding regions, as well as the human bioarchaeological evidence for repetitive aquatic activity as attested through external auditory exostoses (a bony growth in the human ear canal, a clinically proven proxy for repetitive aquatic activity). She has conducted extensive research on the osteobiographies of women in Cyprus and is currently expanding her work along these lines to encompass other genders, and ages. The first set of publications resulting from this research has already been published (Lorentz 2016; Lorentz 2011). During the course of this osteobiographical research she identified significant gaps in our current knowledge as regards our understanding of ancient Cypriots at the level of the individual, hampering efforts to understand everyday life in ancient Cyprus. It is from this identification of the serious lacunae in our knowledge – and the perceived synergies with tourism trends (meet a local) - that the idea for the current project arose. In addition to the above, Dr Lorentz' research expertise, capabilities, and interests include scientific analyses of human remains ranging from funerary taphonomy and bone element representation analyses to isotopic analyses of diet and residential mobility, paleoparasitology, and paleopathology. Dr Lorentz has led the implementation of multi-partner and international cooperation projects, including the FP7 STACHEM (Science and Technology for Archaeology and Cultural Heritage in the Eastern Mediterranean) Project (FP7-Capacities: Research Infrastructures), of which she was the Scientific Coordinator. This project included eight international partners and was funded at half a-million Euros, with a duration of 18 months. She was the coordinator for the RPF funded DIDAKTOR project MIDAC-OSTA, and she participated in the multi-partner international project STARlab, funded by the RPF, resulting in the creation of the mobile archaeological laboratory, STARlab. Further scientific, technical and managerial capabilities and experience is highlighted by her appointments in the following positions: She was the Director of the Wolfson Bioarchaeology Laboratory at the University of Newcastle during her tenure of a faculty position there during 2004-2008. She was appointed the Chair of the Faculty Council of the STARC (Science and Technology in Archaeology Research Centre) in 2014. She was appointed the Cyprus Representative to the SESAME Synchrotron IUEC Committee in 2012, and subsequently elected as the Cyprus Member for the SESAME Synchrotron Users Committee in 2016, in which capacity she continues to work. Significant achievements in the scientific and technological field of the proposed project by Dr Lorentz include firstly the identification of the potential for synergies between the tourism trend 'meet the local' and the trend in cultural heritage institutions to engage the public through face-to-face encounters with ancient individuals. Dr Lorentz was also the first to undertake stable isotope analyses of human remains on the island, and actively pursues introduction and utilization of a number of other methods of specialized analyses with bearing on osteobiography.
| Profile Lorentz - The Cyprus Institute |
---
Dr Simone Lemmers - Postdoctoral Fellow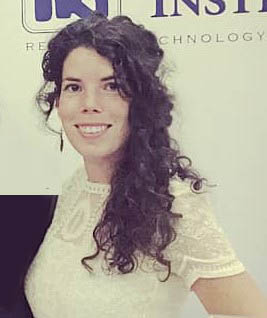 Simone Lemmers has expertise in the areas of biological anthropology, prehistoric archaeology, bone and dental histology, cremations, microscopy and imaging. She graduated June 2018 from her PhD (Durham University, UK), with a project on stress, life history and dental development in primates. After defending her PhD she was a visiting postdoctoral researcher at the University of Kent, Skeletal Biology research Centre, followed by a visiting Postdoctoral fellowship at The Cyprus Institute funded by the Council for British Research in the Levant (CBRL). She has international collaborations with researchers from Coimbra University (Portugal) and Leicester University (UK) focussing on cremated human remains, related to biogenic alteration in relation to burial type and depositional processes. She has received recognition in her field through fellowships and grants for postdoctoral positions and research projects, including from the Council for British Research in the Levant (CBRL) and the British Association for Biological Anthropology and Osteoarcheology (BABAO). She is currently highly involved in the application of Synchrotron Radiation enabled research to a variety of archaeological sites, samples and questions. She has worked on multiple projects at the European Synchrotron Radiation Facility in Grenoble (ESRF) and SESAME, Jordan, as a team member of Dr Lorentz. These projects included the application of X-ray holographic nanotomography for studying degradation processes of human tissue and SR-microCT and SR-phase contrast microCT for studying the microstructure of both bone and dental remains in the context of pathology, stress and health in past populations. This allowed her to work with state-of-the-art research techniques and collaborate with world leading experts such as Dr Paul Tafforeau (Beamline Scientist, ESRF, Grenoble). Additionally, she and Dr Lorentz have an ongoing collaboration with Charité – Universitätsmedizin Berlin facility, Europe's largest university clinic, affiliated with Humboldt University and Freie Universität Berlin. Apart from research, she is also an experienced teacher in the fields of Osteoarcheology and Prehistory and has supervised bachelor and master students at Universities in the Netherlands and the UK and is involved in science communication through regular outreach across the UK, mainland Europe and Cyprus. This included obtaining grants via the British Council designing workshops titled 'Science in Schools' for high school students.
| Profile Lemmers The Cyprus Institute |
---
Ms Natalie Branca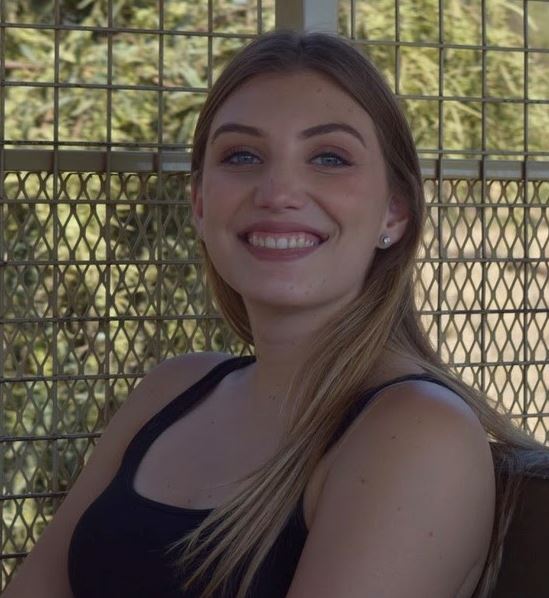 Natalie M. Branca has research interest and experience in the areas of bioarchaeology and forensic and cultural anthropology. She completed her undergraduate degree, a BA (hons) in Archaeology and Anthropology, from the University of Manchester and later proceeded to attain an MSc in Bioarchaeological and Forensic Anthropology from University College London. She is currently working on her PhD at The Cyprus Institute under the supervision of Dr. Kirsi Lorentz. In addition to her PhD, Natalie is participating in the FF-MAC project as a research assistant in Dr. Lorentz's bioarchaeological team.
Profile Branca - The Cyprus Institute
---
Ms Bianca Casa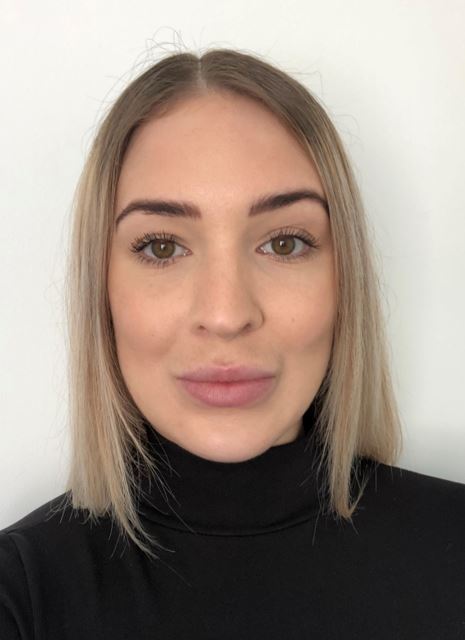 Bianca Casa is a human bioarchaeologist and is currently completing her PhD at the Science and Technology in Archaeology Research Center of The Cyprus Institute under the supervision of Dr Kirsi Lorentz. She obtained a Bachelor of Arts with first class Honours (2016) in Archaeology from the University of Queensland, Australia, and a Master of Science Bioarchaeological and Forensic Anthropology with distinction from the Institute of Archaeology, University College London (2018). Bianca is also currently employed as a research assistant on the Face to Face: Meet an Ancient Cypriot project, and has participated in Archaeological excavations in Australia, Cyprus, and Portugal. Bianca's research interests include Mediterranean and Near Eastern archaeology, biological anthropology, osteoarchaeology, forensic archaeology, and the application of innovative techniques, including synchrotron radiation enabled analyses to human bioarchaeology.
Profile Casa - The Cyprus Institute -
---
Dr Evi Margaritis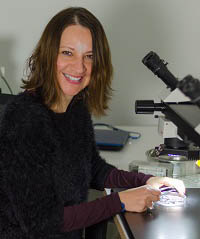 Dr Evi Margaritis has extensive experience in archaeobotanical research in Eastern Mediterranean (Greece, Cyprus, Jordan and Israel), with strengths and extensive experience in field and laboratory work. Her independent thinking and leadership qualities have been proven since her PhD thesis: her work has gone beyond the traditional presentation of archaeobotanical data and she has developed an interdisciplinary approach which combines relevant scientific approaches with experimental archaeology and ethnography. Throughout her career, the she has organised her fieldwork seasons and attracted funding. She is an expert in the field of Mediterranean Archaeobotany and part of her research has focused on the emergence of the complex societies through the study of archaeobotanical remains of olive and grape in the Aegean. She has attracted funding from the Gates Cambridge Trust, the Leventis Foundation, the Institute for Aegean Prehistory; she was also awarded a Marie Curie Intenrnational Fellowship to work at Cambridge on olive and grape remains from Greece and Cyprus. She is involved in research projects with broad archaeological questions: Ritual use of plants in prehistoric and early historic Europe; First States: 2nd millennium BC Europe; Greek and Roman agriculture; Participation as an archaeobotanist specialist in the five years Tracing Networks, Leverhulme Trust Funded Project; Participation in the European Research Council Funded project ARISTEIA 'Iron Age Greece'. She has extensively published in peer reviewd journals and collective volumes.
| Profile Margaritis - The Cyprus Institute |
---
Dr Efi Nikita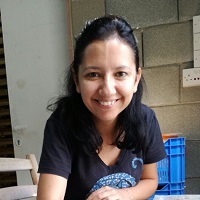 Dr Efthymia Nikita is Assistant Professor in Bioarchaeology at the Science and Technology in Archaeology and Culture Research Center, The Cyprus Institute. She holds a BA in Archaeology from the Aristotle University of Thessaloniki and a PhD in Biological Anthropology from the University of Cambridge. Prior to her appointment at STARC, she held post-doctoral posts at the Fitch Laboratory of the British School at Athens and the Malcolm Wiener Laboratory of Archaeological Sciences of the American School of Classical Studies at Athens, as well as, a Marie Sklodowska-Curie fellowship at the University of Sheffield. Her research aligns with biocultural approaches and seeks to provide insights into the activity, mobility, demography, health, and diet of past populations. In addition, she is engaged in refining the available osteoarchaeological methodology for the study of commingled remains, biodistances, and activity markers. Her research has resulted in over 45 articles and book chapters, including the textbook 'Osteoarchaeology: A Guide to the Macroscopic Study of Human Skeletal Remains', published by Elsevier, which received an honorable mention at the American Publishers Awards.
| Profile Nikita - The Cyprus Institute |
---